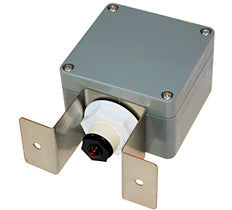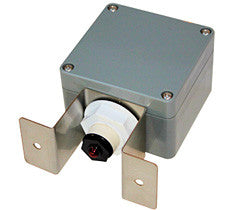 Aqualeak systems are designed to handle a wide range of commercial applications. Call us at 1-800-318-4159 to order or to discuss how Aqualeak can be tailored to meet your business or municipal needs.
For other oil leak detection products we offer, see our water and oil leak detector category page.
Quick Summary
Oil leak sensor probe, for use with Oilbug or RGO oil leak detection controllers
Adjustable floor mounted probe, can be adjusted between 0 and 25mm.
Designed for use with either the Oilbug or RGO oil leak alarm controllers, the Redeye is an adjustable floor mounted probe that detects oil based substances, such as diesel and fuel oil.
Using the principle of Optoschmitt technology, the Redeye detects changes in the refractive index from the surface it is looking at. When it detects a change, it notifies the alarm controller.
Its height is fully adjustable between 0 and 25mm to allow for small amounts of liquid to be present (for instance in a drip tray) before an alarm goes off.
Shipping charges apply. Call for specific shipping costs for your location.