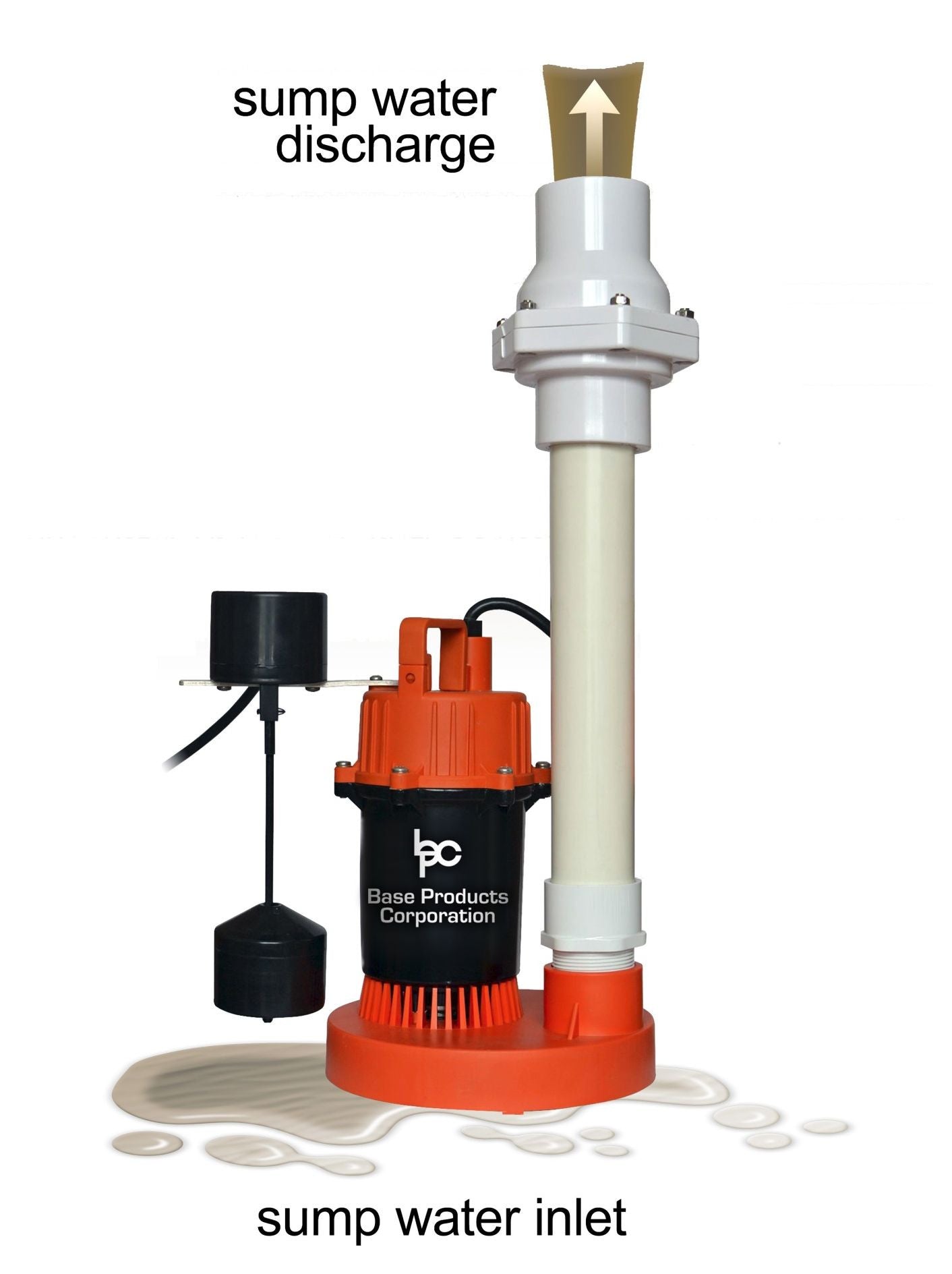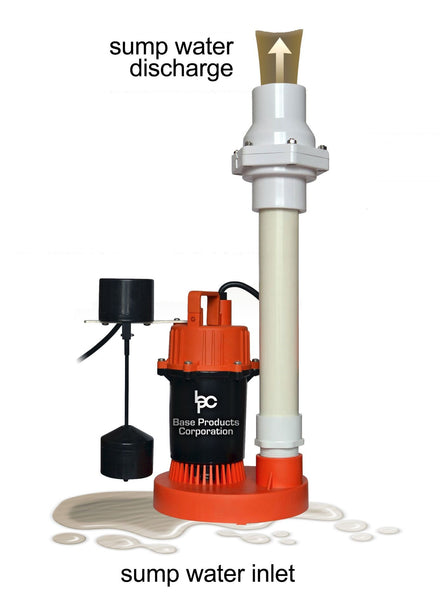 Quick Summary
High volume basement sump pump: 3,000 GPH
Commercial grade cast aluminum construction
Water alarm alerts you to high water conditions
Can be connected to home security systems
Free Shipping to the continental USA
Pumping Rates
3,000 gallons per hour (GPH) at 10 feet of lift
Maximum discharge lift: 26 feet
Features
Cast aluminum construction; stainless steel clamps and fasteners
Oil-filled PSC motor allows maximum heat dissipation; has automatic thermal overload protection
High water alarm alerts you to high water conditions. Has relay outputs to connect to home security systems. 9VDC battery operated.
Pump is lightweight, compact, and portable
Includes most items needed for standard sump pit installation
Technical Information
Discharge: 1-1/2" threaded; can handle up to 1/8" solids
Pump motor: 1/2 HP, single phase, 115V/60HZ, 3450 RPM
Heavy duty 10' SJTW power cord; 3-prong plug
Adjustable vertical float switch with 10' cord and piggy back plug
Can be used with a sealed radon cover
Pump dimensions: 8" diameter base, 12" high
Pump weight: 11 lbs.
Agency listing: CSA approved
2 year manufacturer's warranty
Items Included
Basement Sump Pump
1-1/2" pipe, 12" long, with fitting
Check valve, 1-1/2" size
Vertical float switch
High-water alarm
Installation instructions
Additional Tools and Supplies Needed for Installation
PVC primer and cement (small cans) for PVC connections
Teflon tape or pipe sealant for threaded connections
Hand saw or PVC cutting tool
Utility knife, tape measure, large adjustable pliers
Phillips and slot head screwdrivers
Installation Step Summary
Step 1: Pump Assembly
Apply thread sealant paste or tape to the 1-1/2" male pipe threads on the adapter fitting. Then thread into the pump.
Prime and glue both ends of the 1-1/2" pipe and fittings, then press the end with the "vent hole" into the adapter fitting. Next, press the other end into the check valve, making sure the flow arrow points up.
Step 2: Float Switch
Use the hose clamp to attach the float around the discharge pipe. The float rod collars are set to allow the maximum amount of travel. They can be adjusted to suit your sump pit.
Step 3: Pump Placement
Place the assembled pump in the desired location in your sump pit. Make sure the float does not interfere with the sump pit, wires, or pipes.
Step 4: Power Source
Plug the pump into a wall outlet.
Step 5: Water Alarm
Use included water alarm instructions to mount the alarm.
Shipping Information
Shipping weight: 15 lbs.
Free standard ground shipping to the continental USA.

Canadian customers:

We must process your orders over the phone. To place an order, call us at 800-318-4159. Ground shipping to Canada is $69 (includes customs duty).
Call us for quotes to Alaska and Hawaii, or for Second Day or Next Day Air Shipping quotes.
Definition: "Lift"
"Lift" is the height the sump water must be pumped before leaving the house.
A typical basement is 7 feet tall, plus 2 feet into the sump pit, for a total of 9 feet of lift. Higher lift distance makes the pump work harder, thereby reducing its pumping rate.
Read our article to learn how to determine your sump pump capacity needs.
Note: All prices in USD
Click to get to the primary sump pump category page. We also offer the SP3000-S secondary sump pump, which acts as a standby to the main pump.