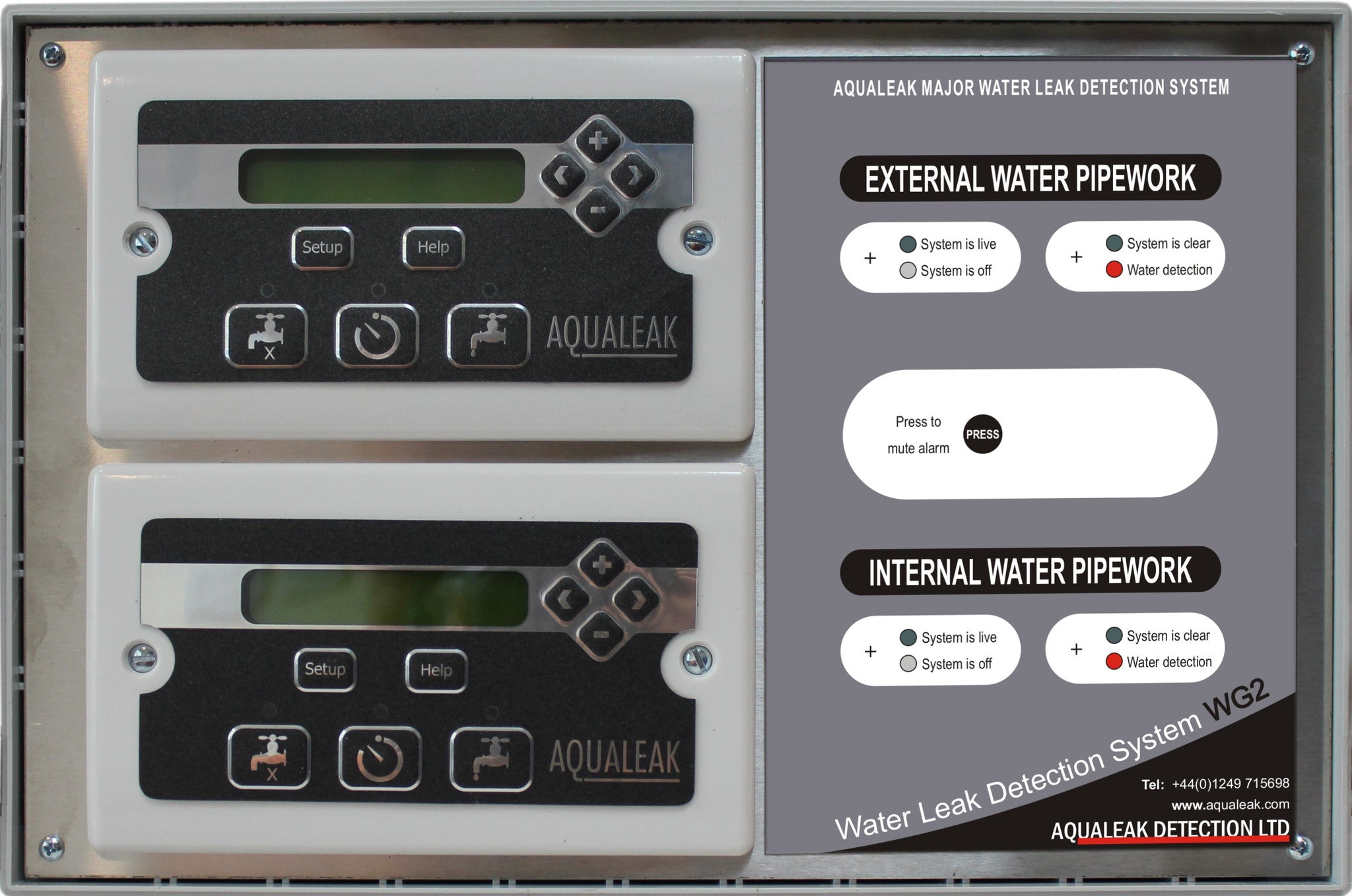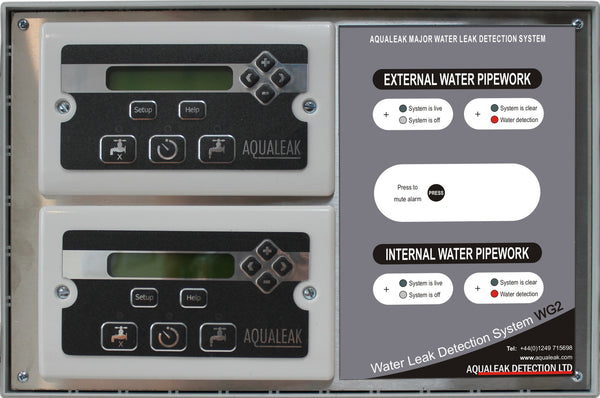 Aqualeak systems are designed to handle a wide range of commercial applications. Call us at 1-800-318-4159 to order or to discuss how Aqualeak can be tailored to meet your business or municipal needs.
Quick Summary
Two zone, flow-based water leak detection system using pulsed output water meters.
Designed for commercial and industrial facilities.
Programmable, with audible alarm.
Can be used with a BMS to monitor water consumption. Can identify different flow rates.
Can be combined with optional valves to shut off the water supply in the event of a leak.
Features
The WG2 system is comprised of a WG Control Unit with a display, connected to: 1) a turbine water meter positioned at the boundary adjacent to the utility meter, and 2) a second water meter where the mains cold water first comes into the building.
Both water meters monitor the flow of water, outputting the amount through a pulse reader attached to each meter. If the user's preset volume is exceeded, the system will signal an alarm.
Can monitor for specific volumes of water at particular times of day.
Can be combined with optional latching valves to shut off the water if a leak is detected.
Can be used together with the Aqualeak WG1 system to cover additional points.
Valves and other accessories are available - call for details.
Typical Applications:
Office buildings
Factory/plant buildings
Schools
Hospitals
Prisons
Other commercial or municipal buildings
Specifications and Additional Information
Shipping Information
Shipping charges apply. Call for specific shipping costs for your location.